How to prepare breaded Chicken
In this article, we will take you through how to prepare breaded chicken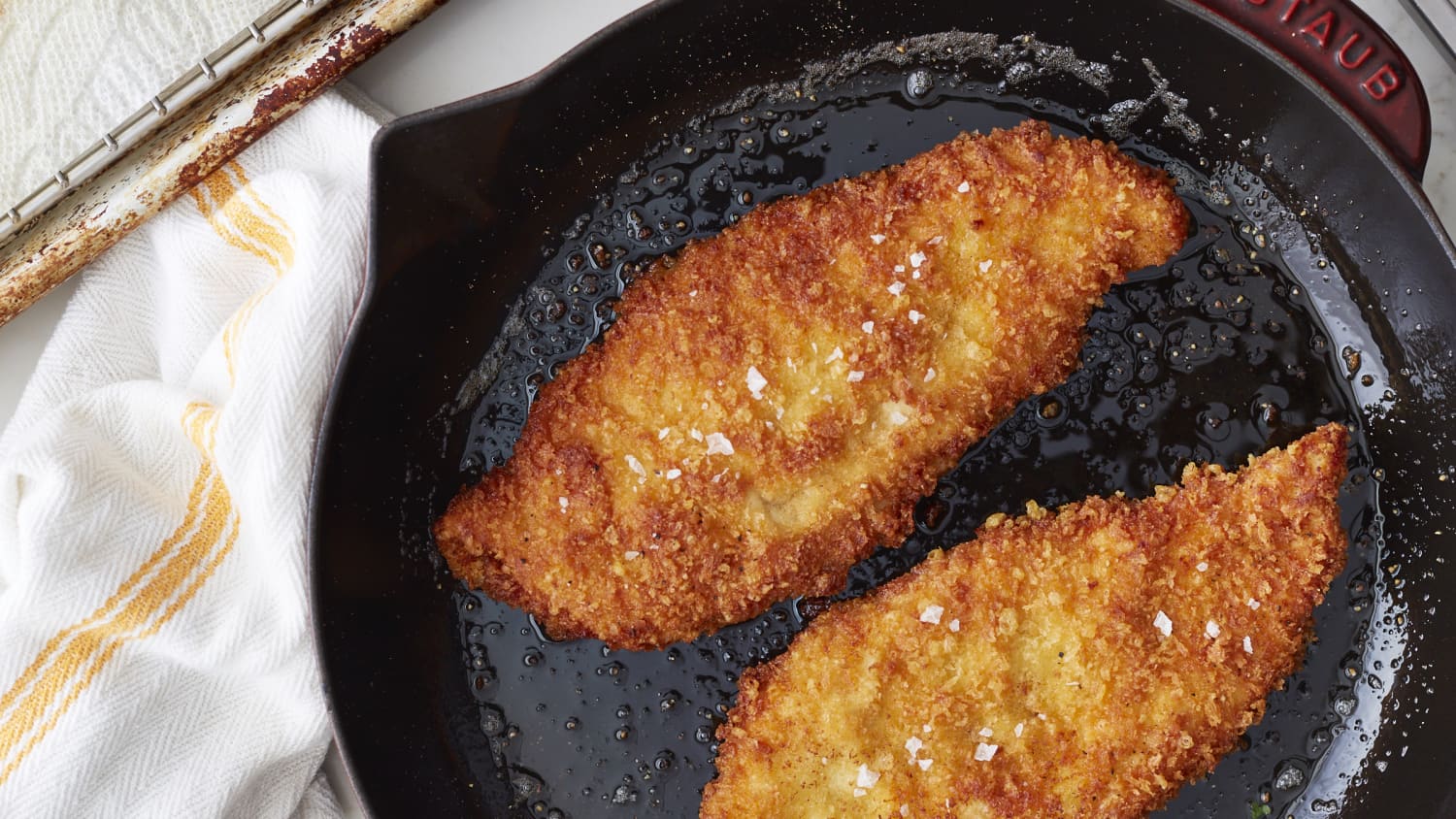 breaded chicken
Are you team breaded or non-breaded chicken?
Well if you are team breaded, let me take you through the recipe and later show you a tutorial video of how it can be done
Crispy, pan-fried chicken cutlets are basically a grown-up version of chicken nuggets. Made with just a handful of pantry ingredients, this dinner winner comes together in less than 30 minutes, and only uses one pan.
Ingredients
1 medium lemon
1 3/4 ounces Parmesan cheese, finely grated (1 cup)
1 cup all-purpose flour
1/2 teaspoon kosher salt
1/2 teaspoon freshly ground black pepper
INSTRUCTIONS
Cut 1 medium lemon into wedges and finely grate 1 3/4 ounces of Parmesan cheese (about 1 cup).

In a large shallow bowl, combine 1 cup all-purpose flour, 1/2 teaspoon kosher salt, and 1/2 teaspoon black pepper. Whisk 2 large eggs with a fork in a second large shallow bowl until broken up with no streaks of egg white. Stir 1 1/2 cups panko breadcrumbs and the Parmesan cheese together in a third large shallow bowl.

Cut 2 boneless, skinless chicken breasts in half horizontally so you end up with 4 thin pieces of chicken. Working with 1 piece of chicken at a time, place in a large zip-top bag and pound with a rolling pin or the flat side of a meat mallet until 1/4-inch thick. Set aside and repeat with the remaining 3 pieces.

Working with 1 piece of chicken at a time, dredge in the flour mixture, then the eggs, and finally the breadcrumb mixture, gently pressing the breadcrumbs into the chicken so they stick. Place on a large plate or baking sheet.

Heat 2 tablespoons olive oil in a 10-inch or larger skillet over medium-high heat until shimmering. Working in batches if needed, add the breaded chicken cutlets in a single layer and cook until cooked through and lightly browned on both sides, 4 to 5 minutes per side. Transfer the chicken onto a paper towel-lined plate. Repeat cooking the remaining chicken if needed, add 2 tablespoons olive oil to the pan as needed. Serve with lemon wedges.

RECIPE NOTES

Make ahead: The chicken can be pounded, breaded, and refrigerated uncovered up to 4 hours before frying.
Storage: Leftovers can be refrigerated in an airtight container for up to 4 days.

Don't forget to order yourself chicken through the ekaleerwe app

The video below will show you how it is done.

Sources used: Recipe-box, kwokspot via Instagram.

View this post on Instagram